Is Dannmar A Good Quality Car Lift Brand?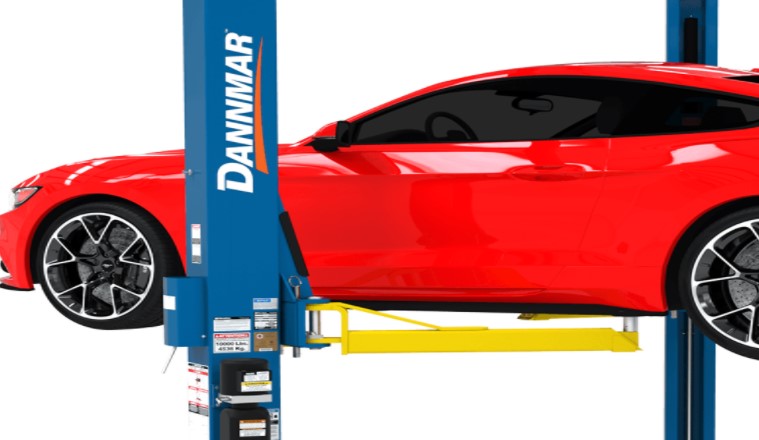 We all know the drill: Before running the track, drivers need to go over their vehicles with a microscope to lowers the chances getting various mechanical problems. Checking hoses, belts, fluids, and anything in between is easily done. But changing the wheels, checking the brakes, or working and checking under the vehicle means getting out floor jacks and carefully putting the vehicle on jack stands before the task can even start. 
It is sometimes a dangerous operation and usually time-consuming if not done the right way. And people will still be required to get down on their knees or lay on their backs to work on their car. Yes, everyone is getting tired of it. Every car enthusiast's dream of having a suitable shop-quality lift in their garage, but the garage height and space are usually their most significant limitations in fulfilling this dream. But this is not the case in today's world. 
A Southern California-based company – Danmar Equipment – has created a new product that is designed specifically for car lovers to use in their garages. This company has been a manufacturer of commercial-jacking systems since the early 90s. 
Danmar car lifts are lightweight but heavy-duty with more or less 6,000-pound capacity. It is a two-post jack that will work well in regular-sized garages that have a minimum ceiling height of 7.4 feet. These devices are powered by standard 110 to 120-volt outlets with 25 amperes capacity. Other crucial attributes include:
Danmar jack is a low-profile lift pad with stable ground clearance. It is a portable lifting tool and can be stored away easily or set up in less than fifteen minutes after the site installation. It allows full access to the vehicles under part with a maximum lift weight of forty-five inches, and the wheels can be easily removed, not like if you are using a ramp lift system. 
How do hydraulic systems work? Visit this site for more info.
Its high-speed hydraulics have a precisely equalized lifting and allow the car to be lifted evenly to a maximum height for more or less thirty seconds. The device's maintenance-free bearings, as well as its industrial-grade hydraulic system, minimize the number of wear-and-tear parts. It can be set up to access a wide range of car widths, as well as wheelbase dimensions. It also has adjustable lift arms for good flexibility. 
It can be locked at two work heights for more safety. When Danmar's lifts arrived, they came on freight pallets and weighed at around 800 pounds, so it is a serious tool. A lot of vehicle enthusiasts install these devices by following a well-laid-out installation process using a manual included in the package. It will take a full day to carefully and slowly work through the installation process. 
The first thing you need to do is to precise layout the width and position of the jack post. Looking for an area that has a lot of widths, no defects, no cracks on the floor, and no overhead obstructions is very important. Take note that the floor needs to have at least four inches of quality and high-grade concrete that can withstand at least 3,000 pounds per square inch of pressure for the flush-fitting anchor sockets to secure the post.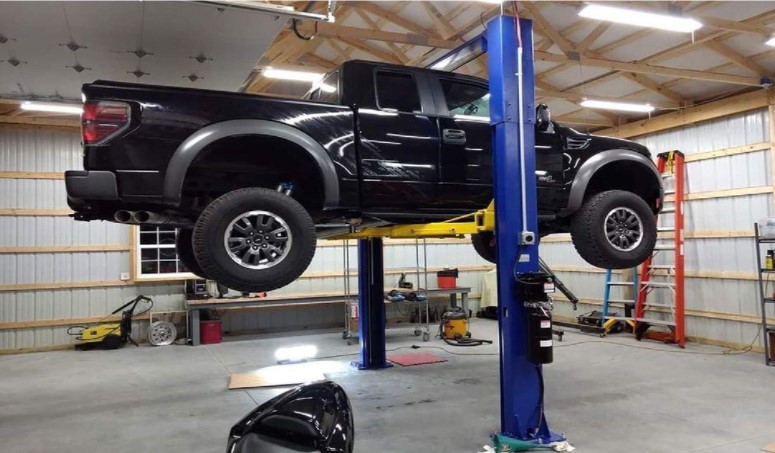 The next thing to do is to drill five to eight holes into the floor of each post and put the anchor sockets. Then you need to install the hydraulic fittings and wheels to the jack posts. These posts can be easily lifted off the sides, rolled into the position, and securely bolted to the floor. 
Click https://en.wikipedia.org/wiki/Hydraulics to find out more about hydraulics.
Next, lift pads are properly fitted, and the individual arms are securely installed. The rest of the process involved assembling the fittings, hydraulic pump, flow diverter, and reservoir, which are all fitted on a two-wheeled cart. The last steps include hooking up hydraulic hoses, bleeding the system, and filling its reservoir with the right hydraulic fluid. 
Vehicle owners need to drive their cars into the proper position between posts and adjust the pads and arms beneath the lift points on the underbody. With one press of the button of the hydraulic motor, the jack lifts the vehicle smoothly and efficiently to a maximum height in 30 seconds. This device is pure luxury; once the repairs and maintenance are taken care of, people will be looking for excuses to get their vehicles back on the lift. 
Advantages of using this device
A lot of people can't live without this device. Being able to get under your vehicle and easily access everything is pretty amazing. The best thing about this thing is its safety factor. People love its overall structure. This lift is rated at a capacity of at least 7,000 pounds, and everyone does not doubt that it can easily hold this much weight. The actuation cables are thick and nice. 
The hydraulic system is pretty large and moves pretty smoothly. Users are also impressed by the quality of its heavy-duty bushings that are used for end-cross pieces to slide down and up in the post. Overall, it is a quality device that is money well spent.
Accessories
After purchasing Danmar car lifts, a lot of users realized that there are accessories that they need to buy with the jack, usually caster kits. These lifts have the option to use casters so that users can move them around. People can even use casters with the vehicle on the jack. 
After building the device facing the wrong way and being forced to improvise to move it, some users quickly realized that casters are an essential part of the device. When casters were shipped, users also received jack plates, which span the distance between decks and allow users to jack up vehicles to raise the wheels off the deck. Experts recommend getting both parts with the device so they can save the cost of having it shipped separately.
In conclusion
Overall, users are pretty pleased with this device. Its function and structure are top quality, and they would feel very safe working under the device. Some issues with connecting hardware, safety release linkage, and cord length were minor and are fixable for less than $60. This device is a good tool, especially for the price, and users would recommend it to people who spend a lot of time under their vehicles.
Related Posts