How to Incorporate Vintage Handbags Into Your Look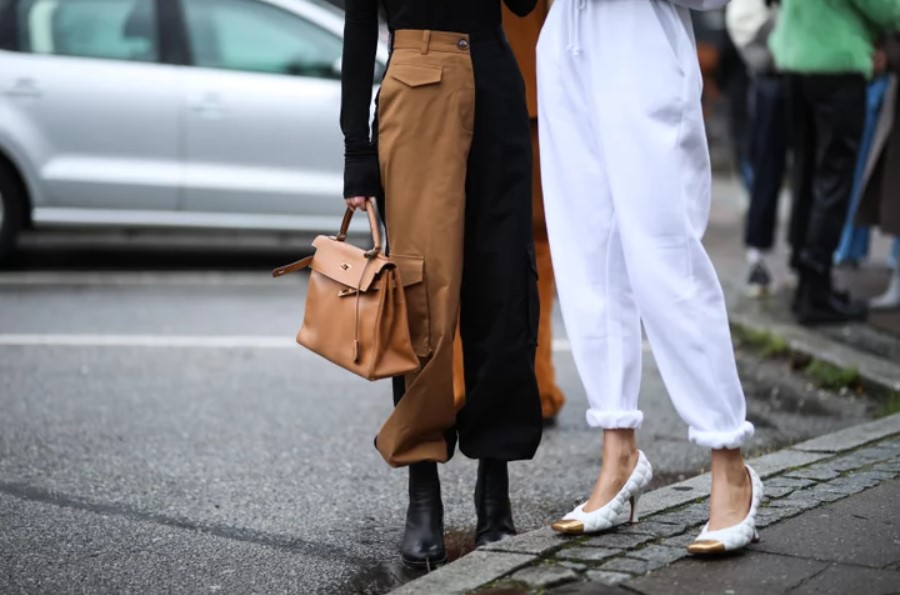 Are you tired of carrying the same old boring handbag every day? Why not switch it up and add a touch of vintage charm to your look with a unique piece that tells a story? Vintage handbags are not only stylish, but they also make for great conversation starters. In this post, we'll show you how to incorporate these timeless accessories into your wardrobe in fresh and exciting ways. From statement pieces to subtle accents, there's something for everyone. So let's dive in and discover the magic of vintage handbags!
What is Vintage Handbag Style?
There are a few things that can be said about vintage handbag style. For starters, it is unique and timeless. Unlike many of the trends that come and go, vintage style is here to stay. If you are looking to add a touch of class and sophistication to your look, then incorporating a vintage handbag is the way to go.
When it comes to vintage handbags, there are a few things you should keep in mind. First, make sure the bag is in good condition. There is nothing worse than a beautiful bag that is falling apart at the seams. Second, pay attention to the details. A well-made vintage bag will have intricate details that set it apart from the rest. Finally, don't be afraid to mix and match. Vintage style is all about being unique, so don't be afraid to mix and match different pieces to create your own one-of-a-kind look.
How to Incorporate Vintage Handbags Into Your Look
Vintage handbags are a great way to add personality and style to your look. Here are some tips on how to incorporate vintage handbags into your look:
Choose a vintage handbag that compliments your personal style. If you tend to dress more classic, then choose a vintage handbag with clean lines and simple hardware. If you have a more bohemian style, then go for a vintage bag with colorful details or intricate embroidery.

Consider the occasion when choosing a vintage handbag. A evening bag would not be appropriate for a day at the office, and vice versa.

Make sure the condition of the vintage handbag is good before you buy it. Check for any damage such as tears, stains, or missing hardware.

Accessorize your outfit with other vintage pieces to complete the look. A pair of retro sunnies or some funky jewelry can really make your outfit pop!
Types of Vintage Handbags
Vintage handbags come in all shapes and sizes, from small evening clutches to large shoulder bags. Here are some of the most popular types of vintage handbags:
Evening bags: These small, elegant bags are perfect for special occasions or a night out on the town. They often have a long strap that can be worn over the shoulder or carried as a clutch.
Shoulder bags: Larger than evening bags, shoulder bags are great for everyday use. They can be worn over the shoulder or across the body, and often have multiple compartments for storing all your essentials.
Tote bags: Tote bags are another great option for everyday use. They're roomy enough to carry all your essentials, and often have a few pockets or compartments to help keep things organized.
Crossbody bags: Crossbody bags are ideal if you want your hands free while you're on the go. They're also great for travel since they can be worn securely across your body, keeping your valuables close to you at all times.
Where to Buy Vintage Handbags Online
There are a few great places to buy vintage handbags online. One of our favorites is Etsy. You can find some really unique and one-of-a-kind bags on Etsy, and the prices are usually very reasonable.
Another great option for finding vintage handbags online is eBay. eBay is a great place to find both new and used handbags, and you can often find some great deals on eBay if you take the time to look around.
If you're looking for high-end designer vintage handbags, then your best bet is to check out 1stdibs.com. 1stdibs is a luxury consignment site that specializes in designer fashion and accessories, including vintage handbags. Prices on 1stdibs can be on the higher end, but they do offer a wide selection of both new and pre-owned designer handbags.
Tips for Caring for Your Vintage Collection
Assuming you're referring to tips for caring for a collection of vintage handbags: 
Keep them stored in a cool, dry place. Heat and humidity can cause leather to warp and cracked, and can cause metal hardware to tarnish. 

If possible, store them in individual dust bags or wraps to keep them clean and protected from scratches. 

Periodically check for any signs of damage, such as cracks, tears, or loose stitching, and have them repaired as soon as possible to prevent further damage. 

Avoid exposing them to direct sunlight, as this can fade the color of the leather or fabric over time. 

When cleaning them, use a soft cloth dampened with water or a mild soap solution; avoid using harsh chemicals or cleaners as these can damage the materials over time.
Styling Ideas with Vintage Accessories
There are endless ways to style vintage handbags, and the options are only limited by your imagination. Here are a few ideas to get you started:
Pair a vintage handbag with a modern outfit. This can create an interesting juxtaposition that is sure to turn heads.

Use a vintage handbag as an accent piece. Whether it's a pop of color or a unique print, a vintage handbag can add personality to any outfit.

Let your vintage handbag be the star of the show. Choose an outfit that is simple and classic, then accessorize with a statement-making bag.

Incorporate multiple vintage pieces into your look. Mix and match different colors, prints, and styles for an eclectic and fun ensemble.
Conclusion
Vintage handbags have always been a timeless accessory that adds an extra touch of sophistication and style to any look. We've shown you how to incorporate vintage handbags into your look, from finding the perfect one for your wardrobe to choosing colors and styles that will help make your outfit stand out. With these tips in mind, it's time for you to start searching for the perfect vintage bag–and with so many great options available, the possibilities are endless!
Related Posts