Utilizing the Buns, You Have Left After A Meal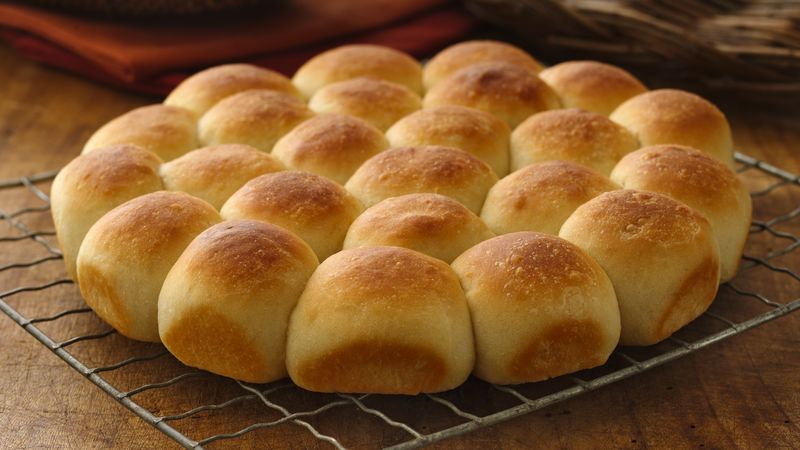 When you prepare a meal for your family, you might want to enjoy a few rolls that you've purchased from a local bakery. After the meal, you might have a few leftovers that you don't want to throw away but that you're unsure what to do with. Here are a few ideas to consider so that you can make other meals using the bread that you have left or fresh bread that you get when you visit the bakery again.

If you enjoy salads and soups, then you can cut any type of kaiser buns into small squares to make croutons. Drizzle a small amount of olive oil on the bread before you toast it for about 10 minutes. Once you take the bread out of the oven, let it cool before storing it in an airtight container. You can make the croutons as big or as small as you want depending on what you're putting them in and the overall size that you enjoy eating.

Buns are just the right size to make a po'boy or a sub sandwich. If you want to make a classic sandwich with the buns, then use fried shrimp, hot sauce, and slaw. For a special event or to satisfy the cravings of several people at one time, use a few different types of meat and cheese along with multiple toppings so that everyone can make their own sandwich.

A sweet dessert that you can make is a bread parfait. Soak small pieces of the buns in melted chocolate. Create layers of any chocolate ingredient that you want, such as pudding, syrup, or ice cream with the bread serving as one or two layers as well. Top the parfait with whipped cream and sliced nuts or other toppings that you enjoy. Bread pudding is another dessert that you can make with an assortment of ingredients. Everything from cherries and chocolate to oranges and chocolate can be used when making this dish. If you want a savory flavor, then consider using eggs and cheese with the bread to make a breakfast pudding.

Bread that's cut into small pieces of that's baked and then crushed into crumbs can be used as a filler when you make meatballs, meatloaf, hamburgers, and other meals with fresh meat. The bread will bind the ingredients together so that there is structure while the dish is cooking instead of the meat falling apart because there's nothing to help soak up the fat from the meat.

There are quite a few reasons as to why you might want to have toast on hand during the day. You can serve toast and butter in the morning, toast with garlic and butter as a side for pasta dishes, or a slice of toast when someone in your family is sick. Use leftover bread to make slices of toast that you can then freeze. All you have to do is remove the bread from the freezer and heat it for a few seconds, using as many slices as you want at one time.
Related Posts